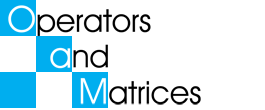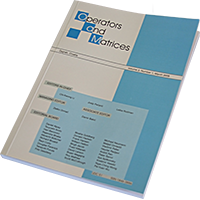 SUBSCRIPTION
Available subscription types and prices per Volume (4 issues):
Subscription types explanation:
digital

– Members of the institution are granted online access to all volumes of the journal, during subscription period.
If corresponding author of a paper is a member of institution which has digital subscription to the journal, then this paper will have open access status during subscription period.

paper

– Printed issues will be sent to your postal address, postage is included.

digital & paper

– you are granted access to the on-line database of articles available in the selected journal, and printed issues are sent to your postal address.
If you wish to subscribe to this journal, please log in or become a member.